Blog Archives
Osiyo~
Though it's not Thursday, I thought now would be a good time to post my writing goals for the year. Yes, I've been procrastinating doing this. I'm a very good procrastinator. 😆 But, January is quickly slipping away and I need to do this before the New Year isn't new so, here I am.
Some of you may have read my goals last year, that HUGE 2-year plan I set out with last January 7th. What a disastrous mess that turned out to be! If you missed it, you can find that memorable post of My Writing Plan For 2024-2015 here. I warn you, take a deep breath before reading it! LOL
I'm doing it again. Yes, again! Why? Why torture myself? You might be thinking I'm a glutton for punishment, that I like to set myself up for sure failure. You'd be wrong. I did it for the same reasons, I guess, that I started edits on a five year old manuscript this weekend. Partly because I'd never set a long term plan and wanted to see if I could. Well, I can set goals. I did. And, as you can probably tell…I failed. Miserably.
I also did it, and am doing it again this year, to push myself, challenge myself. I didn't set those goals last year for anyone but me. That's why I do it. But, as with all new things, goals are meant to learn from, I think. And learn, I did!
What did I learn? For one, not to bite off more than I can chew. In other words, I need to set realistic goals, not what I want to do in one or in two years, but what I can do in that time. Can I realistically write four novellas and a full length manuscripts in 12 short months, plus revise another novella to re-publish? Obviously not when it takes me three months or more to write just one.
Did I accomplish any of my goals for 2014? Yes. I was successful in promoting Risk Factors after it's new release with my new publisher, Kensington-Lyrical Press, in March. (Do you like how I did that? 🙂 )
I didn't succeed in getting any other goals completed. Not even blogging once a week. In fact, I didn't get one novella finished last year. Why? Because I overwhelmed myself. Good lord!! On top of the goals I set, I took on a new project, that isn't finished yet, either.
Part of my failure is due to a burn out that began in May and didn't fully end until October. I couldn't write, didn't even look at a ms much less work on any. I had to give myself permission to take a break and reevaluate my writing and regroup.
This year I'm taking a new direction with my writing. So, take a look at my new goals for 2015. Yeah…no more two year plans for this writer. But I will be diving into the Self Publishing pool this year, finally.

***
GOALS FOR 2015
1. Learn to mute phone when working!!! (can't turn it off with fil here)
2. Blog at least once a week, aside from guests and regular UnCover Monday features
3. Edit completed full length ms, HW, in progress
4. Post some free reads on website

5. Write two novellas, both already started, but not the DDD novellas from last year
6. Self publish HW, already have a cover in the works and tentative date, May
7. Submit, or self publish at least one of two novellas, not sure which pub route I'll take yet
8. Write a second full length ms*, my first paranormal, in progress (Juliet's story in my 2015 goals)

9. Figure out a better marketing solution, for me, or at least a more productive way to use what I already have

* By 'write a second ms' I mean complete the first draft in 2015.
So, there you have it. Eight (not counting #1 🙂 ) simple, less stress-inducing goals. Still challenging, but hopefully, doable.
What about you? Will you be making goals (again) this year? How tough are you on yourself? Do you torture, or love yourself with your goals?
Dodadagohvi~
Osiyo~ Cherokee for "Hello"
Another year has passed. Really?! Where did it go, I ask you? I'm sitting here wondering where in the world it went. That old adage Time Flies is so true for me this year! 😆
Some of you may remember I posted a contest last year, that you can review here:
https://calisarhose.com/2014/01/01/2013-in-review-and-a-fun-new-contest2013-in-review-or-how-i-roll/
Basically the contest rules stated that I will award gifts for the most commented on post in 2014 and the five top commenters on posts for the year, all winners determined according to the following WordPress annual report. Unexpectedly, it was my own Writing Plan For 2014-15 post the first week of January (here: https://calisarhose.com/2014/01/07/my-writing-plan-for-2014-2015-by-calisa-rhose/ ) that got the most comments this year…and I can give myself anything, any time–so it won't count in the contest. LOL Because of this, I will gift the most commented on guest post author instead. 😀
Read on to see who WP monkeys and I have chosen for the winners' circle in 2014!
The WordPress.com stats helper monkeys prepared a 2014 annual report for this blog.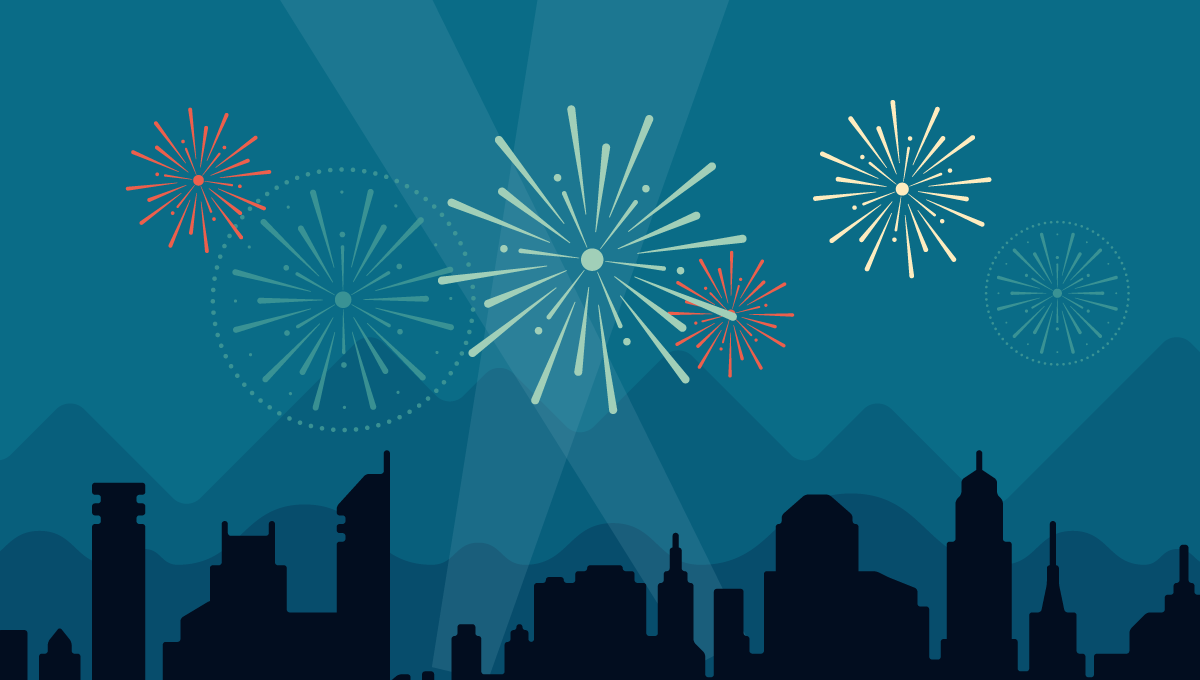 Here's an excerpt:
A New York City subway train holds 1,200 people. This blog was viewed about 4,900 times in 2014. If it were a NYC subway train, it would take about 4 trips to carry that many people.
Click here to see the complete report.
The most comments on a blog award goes to my guest and her post on January 23. This post follows several of my own with higher numbers, but which also don't count. You can view her great post here: https://calisarhose.com/2014/01/23/calisa-rhose-presents-jm-stewart-with-her-knight-in-shining-leather
†With 19 total comments, JM Stewart's talent for being an exemplary guest and an awesome comment responder is what made her my 2014 guest post winner.

The five super supporters for over all comments, chosen by WP monkeys this year are:
†1. Mae Clair – Rockin' it with 23 comments
†2. Gemma Brocato – 15
†3. Alicia Dean – 13
†4. Jessi Gage – 12
†5. Cd Brennan – 10
Congratulations to all six of my winners!!! Here's your rose wreath!

If you ladies will email me from here https://calisarhose.com/say-hey with your snail mail addresses I'll get your prizes out to you by the end of February.
I have to admit the low numbers on all posts and lack of guest or personal posts is my fault this year.  Many of you know I was forced to take three months off from anything writing related, which affected my blog, as well, unfortunately. I had also said I would post reminders throughout the year, which I failed to remember myself to do. 😦 My apologies for slipping.
This all just goes to prove a point though. We all know we can't control how many views or comments any given post will get, or we'd top the charts each and every time we blogged. Right? Or can we?
We have to blog (whether personally or by inviting guests) to keep our names out there constantly. We have to visit other blogs as guests or commenters to keep our names/faces in those bloggers' and commenters views so they will in turn visit our blog, and therefore, hopefully, comment. We HAVE to respond to commenters on our own/guests posts and interact with all who take even a nano second to say 'hi' to us, or our guests. If we don't have time for visitors and other bloggers, how can we expect that same turn around for ourselves?
I guess, in a way, this year was a good, if unplanned, experiment. I involuntarily dropped my own activity on my and others' blogs when I suffered a short burnout this summer, and look how the numbers dropped from last year. Take special notice of the "Attractions in 2013" and "Who Were They" sections comment numbers (the winners) compared to this year (the winners above).

https://calisarhose.com/2013/annual-report
So I want to thank these six for sticking by me the most during the low times and the high ones. Two of my winners were also on last year's list! Congrats to Mae and Alicia aka Ally Robertson for your awesome support! I love and appreciate you all!!!!!! 😀

And now- we begin again for 2015! Who will be my winners next year? All you have to do is comment your fingers off all through the year so WordPress's helper monkeys will notice you! Start with a comment today, this week, this year on this post!

On past posts too, on any or ALL posts!!!!!!!!
JUST COMMENT TO WIN!!!!!!!!!!!!!!!
Good luck to everyone who chooses to play the 2015 Comment Contest! 🙂
I expect to keep up better myself this year and to actually post reminders at least quarterly throughout 2015. Later, maybe midyear, I'll post a picture of the goodies I'll offer this year's winners'. They will include, among other items, my author-brand Oklahoma Rose Rock like this one (r) from my personal collection. They stand no more than two inches tall and are positively gorgeous!

**How did I do with my writing goals in 2014? What will I do different this next year? Look for my new "2015 Writing Goals" post coming soon!
Dodadagohvi~ Cherokee for "Until we meet again"
†Frame of Roses image around winners' pics courtesy of Teeratas at FreeDigitalPhotos.net