Blog Archives
Osiyo~ Cherokee for "Hello"
Another year has passed. Really?! Where did it go, I ask you? I'm sitting here wondering where in the world it went. That old adage Time Flies is so true for me this year! 😆
Some of you may remember I posted a contest last year, that you can review here:
https://calisarhose.com/2014/01/01/2013-in-review-and-a-fun-new-contest2013-in-review-or-how-i-roll/
Basically the contest rules stated that I will award gifts for the most commented on post in 2014 and the five top commenters on posts for the year, all winners determined according to the following WordPress annual report. Unexpectedly, it was my own Writing Plan For 2014-15 post the first week of January (here: https://calisarhose.com/2014/01/07/my-writing-plan-for-2014-2015-by-calisa-rhose/ ) that got the most comments this year…and I can give myself anything, any time–so it won't count in the contest. LOL Because of this, I will gift the most commented on guest post author instead. 😀
Read on to see who WP monkeys and I have chosen for the winners' circle in 2014!
The WordPress.com stats helper monkeys prepared a 2014 annual report for this blog.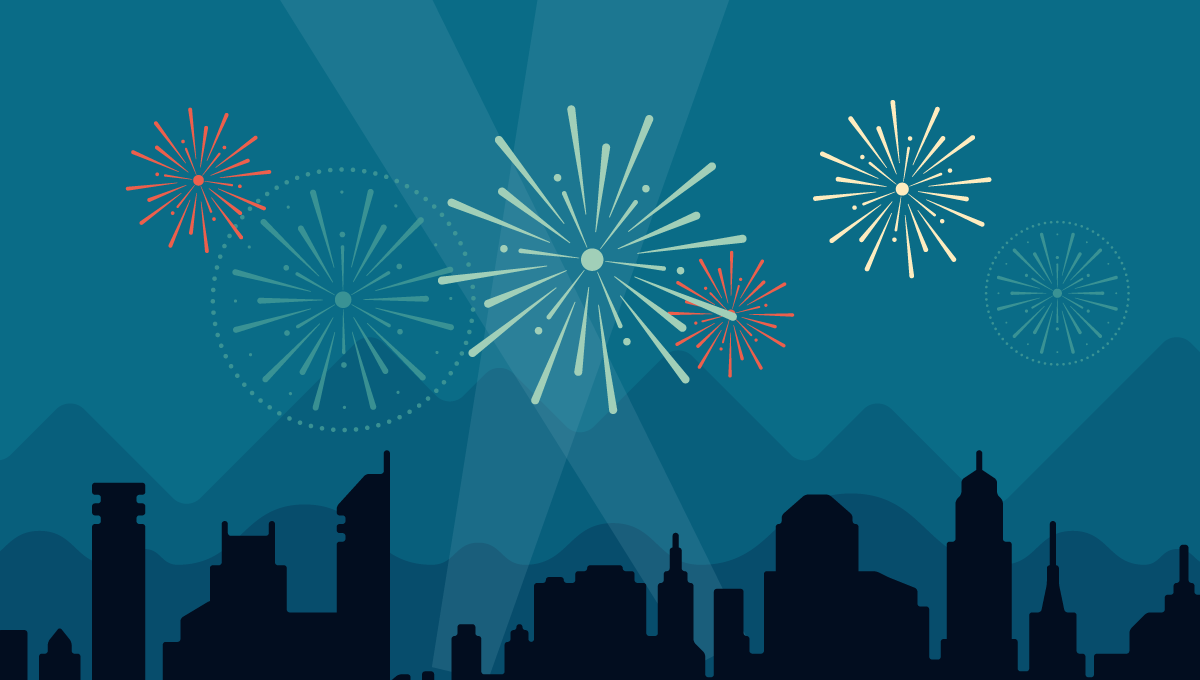 Here's an excerpt:
A New York City subway train holds 1,200 people. This blog was viewed about 4,900 times in 2014. If it were a NYC subway train, it would take about 4 trips to carry that many people.
Click here to see the complete report.
The most comments on a blog award goes to my guest and her post on January 23. This post follows several of my own with higher numbers, but which also don't count. You can view her great post here: https://calisarhose.com/2014/01/23/calisa-rhose-presents-jm-stewart-with-her-knight-in-shining-leather
†With 19 total comments, JM Stewart's talent for being an exemplary guest and an awesome comment responder is what made her my 2014 guest post winner.

The five super supporters for over all comments, chosen by WP monkeys this year are:
†1. Mae Clair – Rockin' it with 23 comments
†2. Gemma Brocato – 15
†3. Alicia Dean – 13
†4. Jessi Gage – 12
†5. Cd Brennan – 10
Congratulations to all six of my winners!!! Here's your rose wreath!

If you ladies will email me from here https://calisarhose.com/say-hey with your snail mail addresses I'll get your prizes out to you by the end of February.
I have to admit the low numbers on all posts and lack of guest or personal posts is my fault this year.  Many of you know I was forced to take three months off from anything writing related, which affected my blog, as well, unfortunately. I had also said I would post reminders throughout the year, which I failed to remember myself to do. 😦 My apologies for slipping.
This all just goes to prove a point though. We all know we can't control how many views or comments any given post will get, or we'd top the charts each and every time we blogged. Right? Or can we?
We have to blog (whether personally or by inviting guests) to keep our names out there constantly. We have to visit other blogs as guests or commenters to keep our names/faces in those bloggers' and commenters views so they will in turn visit our blog, and therefore, hopefully, comment. We HAVE to respond to commenters on our own/guests posts and interact with all who take even a nano second to say 'hi' to us, or our guests. If we don't have time for visitors and other bloggers, how can we expect that same turn around for ourselves?
I guess, in a way, this year was a good, if unplanned, experiment. I involuntarily dropped my own activity on my and others' blogs when I suffered a short burnout this summer, and look how the numbers dropped from last year. Take special notice of the "Attractions in 2013" and "Who Were They" sections comment numbers (the winners) compared to this year (the winners above).

https://calisarhose.com/2013/annual-report
So I want to thank these six for sticking by me the most during the low times and the high ones. Two of my winners were also on last year's list! Congrats to Mae and Alicia aka Ally Robertson for your awesome support! I love and appreciate you all!!!!!! 😀

And now- we begin again for 2015! Who will be my winners next year? All you have to do is comment your fingers off all through the year so WordPress's helper monkeys will notice you! Start with a comment today, this week, this year on this post!

On past posts too, on any or ALL posts!!!!!!!!
JUST COMMENT TO WIN!!!!!!!!!!!!!!!
Good luck to everyone who chooses to play the 2015 Comment Contest! 🙂
I expect to keep up better myself this year and to actually post reminders at least quarterly throughout 2015. Later, maybe midyear, I'll post a picture of the goodies I'll offer this year's winners'. They will include, among other items, my author-brand Oklahoma Rose Rock like this one (r) from my personal collection. They stand no more than two inches tall and are positively gorgeous!

**How did I do with my writing goals in 2014? What will I do different this next year? Look for my new "2015 Writing Goals" post coming soon!
Dodadagohvi~ Cherokee for "Until we meet again"
†Frame of Roses image around winners' pics courtesy of Teeratas at FreeDigitalPhotos.net
I am thrilled to have Cd Brennan on the Ranch today talking about book two in her Love Where You Roam series! If you haven't read book one, now's your chance to rush out and get Watershed for just .99! Here's a link to make it easy for you to check out.
And then, why not get A World Apart while you're there so you can keep reading? ;) G'head, click the awesome banner. I'll wait.

Are you back? Good, let's find out more about Cd and her book.
How did the writer's journey begin for you?
Having traveled and lived all over the world, Cd Brennan now talks with a strange accent, a mix of distant terminology, a blend of culturally cute but confusing euphemisms that leaves everyone looking at her with a blank stare. Luckily, her Australian husband (who she met in Ireland) and her two Aussie/Yankee sons have no problem understanding her – well, except for the word NO.
Now settled back "home" in Michigan, she enjoys reliving her glory days by writing about them. She considers the last fifteen years abroad the perfect research for her Love Where You Roam series; matchmaking women and men from different cultures, even different hemispheres, helping them find their true one across oceans of difference.
As destiny plays a hand in all the stories, Cd Brennan truly believes that what is for you, won't pass you by. She hopes to inspire others to get out there: "Sail away from the safe harbor. Catch the trade winds in your sails. Explore. Dream. Discover." [Mark Twain] And of course, fall in love.
Get in touch with her at www.cdbrennan.com
Tell us three things about you-the writer-readers wouldn't typically know.
1. I hold both an American and Australian passport, but have lived and traveled all over the world.
2. I used to race yachts when I lived in Dublin, Ireland. A 38 Sigma called "Joker."
3. I always dreamed of being a helicopter pilot.
It all began when…
I was working as a freelance editor and one of my author's challenged me to write a book. She was going to submit her story to a competition, and she challenged me to do the same. So we had to write a chapter a week, then exchange and discuss each Sunday. We'd have a cuppa tea and talk about our stories, what was good, what was god-awful. LOL
I never really thought of myself as a writer, always an editor first, but it was an opportunity to delve into the "other side" and I'm a better editor now for it, to understand how much effort and heart goes into a story.
Writing and editing are different disciplines. One uses the right side of the brain; one uses the left. As an editor, I work with parameters and rules, including grammar and construction. I work within the laws of the language and guidelines set by my house. I evaluate a book's development as if it were a puzzle, rearrange content, if needed, for it all to fit.
As an author, I develop settings and plot lines, create loveable, iconic characters, and devise witty, realistic dialogue. From nothing. From thin air. Poof! Okay, maybe with help from a glass of wine and 80s love songs. Everyone has their muse.
Differing and sorting your two brains is tough, isn't it? LOL
I'm a huge fan of 80s music too! Where did you get the premise for this book?
I totally believe in writing what you know. Because without that intimate experience, I couldn't portray the environment and setting in an accurate or dramatic way. And the setting is so important to the books, used to propel the conflict forward. If I hadn't lived in those places, the vivid imagery – the smells, the sounds, the culture – all the description that I believe adds to the voice of the narratives would be lacking.
I lived in Scotland for two years when I got my MPHIL in Publishing Studies from the University of Stirling. A World Apart is set in Bridge of Allan where I lived, like Lizzy, in the Queen's Hotel, working for reduced rates on my rent.
What stands out about this story that made writing it different for you?
I wrote Watershed, the first book in the Love Where You Roam series while I was living in Australia. The book is set in the Australian outback, and since I was living there myself, it was easier to draw on my own setting and people around me for character and plot building. A World Apart is set in Scotland, and I had lived there so long ago, I really had to tug at some memory strings to get things going, and then was constantly asking my mates there questions to help me remember!
Were there any difficult challenges or special subject matter you came across while writing this book?
A Scottish mate of mine was my SME (Subject Matter Expert) because I know little about architecture. My hero Hamish is not only an architect in a firm in Edinburgh but aspires to teach Environmental Architecture at the Glasgow School of Art. Hamish is a very driven man. J My friend, who is an architect, also helped me with the Scottish slang that is used in the story. Actually, he helped with loads! Thanks Ron Cameron! xo
What about this book would make us want to read it more than others of similar taste?
It's New Adult, so it's in the "new" genre out there, one that is still finding its feet and readership. NA is becoming more popular for its first mature love combined with youthful fantasy and silly mistakes. Young adults face profound life choices and powerful emotion. Parfait them with great sexual content, and you can't help but have a winner. Originally, the Love Where You Roam series was slotted under Contemporary romance, but the stories definitely have a younger feel to them with backpackers going out into the world. The series is better suited in NA. They aren't long stories, around 50K and would be great for a beach read or sipping a glass of wine on the front porch.
What do you want readers to take away from this book?
Mostly, I just hope they enjoy it! But, like my Bio says, if it inspires others to go travel, to get out there, to travel and step out into the unknown, then all the better. Because there is a world out there, so much to see and do. No time like the present, because if we keep saying we'll do it next year, all of a sudden, the years have gone by.
Tell us about the finished book. Is there anything special we might not know after reading it?
The Queen's Hotel was actually a hotel where I worked and lived from 2000-2002. It was an old shabby thing then, but just shortly before I left Scotland, new owners renovated the hotel, bar and restaurant. It's gorgeous, but I'm sure it is still haunted by The Green Lady J She pops in and out of there and Stirling Castle just down the road. LOL
http://www.visitscotland.com/en-us/info/accommodation/the-queens-hotel-bridge-of-allan-p926651
Blurb:
She left home to find herself…and found love along the way.
Lizzy travels to Scotland to track down her roots, hoping where she comes from will help her figure out where she needs to go. An Aussie girl through and through, tough as nuts and a bit wild, she believes there's nothing so wonderful as a world seen through wine-tinted glasses…
…until she meets Hottie Hamish, Bridge of Allan's most eligible bachelor.
Hamish is Lizzy's polar opposite in every way. He's serious, driven, and motivated, focused on becoming the youngest associate professor at the Glasgow School of Art. But he's hiding a social phobia behind his gruff exterior that makes it almost impossible to connect with people…
…until he meets Lost Lizzy, all sunshine and lightness, an Australian beauty with the proverbial heart of gold.
Where they come from may be worlds apart, but atop a Scottish Munro, they begin to realize where they're going is best traveled side by side.
 CONTENT WARNING: Graphic descriptions of haggis ingredients.
 A Lyrical Press New Adult Romance
Where can readers find you and your books?
AMAZON   AMAZON UK   AMAZON AUSTRALIA  iTUNES   B&N   KOBO  BOOKWIRE
Media Links
www.sundaewithnuts.com (blog)
https://www.facebook.com/CdBrennanauthor
www.twitter.com/CdBrennanauthor
www.pinterest.com/cdbrennan2012
Thank you for sharing your exciting life, Cd! Haunted hotels and castles? I'm so jealous every time I learn more about you and your travels to places I've always wished to visit.
 UnCover Mondays on The Ranch!!!
Hey-Ho cover oglers! To satisfy your stare reflex urges–here's May's lovely cover art and the awesome authors, publishers and artists who made them possible for you to gaze this month. It would be great if you leave a comment letting everyone know what you like (or don't like) about them and maybe even check out a few author links to meet those behind the books. Or just say hi. Don't forget to tell your friends to stop by so they can appreciate some greatness too!

UnCover Mondays on The Ranch!!! This feature is only to highlight authors–not to sell books (though if you see one you want to buy I'm sure the authors won't mind 😆 ). Enjoy this weeks' covers to ogle and explore. If there is one provided, you can follow the artist links by clicking on the name, or if there's an artist link provided, to learn more about the amazing creators of these beautiful covers. I think they deserve fair mention since they helped create the book! As always, click the covers for author websites to find out more. I wish everyone a fabulous new year in 2014!

♥ ♥ ♥ ♥ ♥ ♥ ♥ ♥
Title: A Game of Chance
Author: Lauren Linwood
Website: www.laurenlinwood.com
Genre: Western historical romance
Publisher: Soul Mate Publishing
Cover Artist: Ramona Lockwood
Release Date: January 8, 2014
Gambler Jed Stone journeys to California to track down Simon Morgan, the man responsible for his best friend's death. Arrested for robbery and murder upon arrival, Jed is shocked to see his face on a wanted poster. He escapes before his hanging, unaware that the man guilty of those crimes is the twin brother he never knew existed. In a case of mistaken identity, Jed acquires the most famous whorehouse in San Francisco in a rigged card game his twin is meant to win.
Lily Frontiere takes over running Lucky Lil's from her dying mother, the house madam who shielded her by sending her away to boarding school. Lily's intelligence and astonishing resemblance to her mother help in her charade, but she's entered a world she knows little about. She clashes with the handsome stranger who turns up with the deed to Lucky Lil's in hand, yet she is attracted to the charming risk taker.
But Simon Morgan seeks both Lily's hand and ownership of Lucky Lil's—and he will go to any means to possess both. Will Jed foil his nemesis while bringing his outlaw brother to justice and win Lily's love?
♥ ♥ ♥ ♥ ♥ ♥ ♥ ♥
Title:  Agent E2: Aidan, Book 2 – The D.I.R.E. Agency Series
Author: Joni Hahn
Website: http://www.jonihahn.com
Genre: Sci Fi Romance
Publisher: Joni Hahn
Cover Artist: Najla Qamber Designs
Release Date: December 16, 2013
Agent E2:  Aidan Monroe
Credentials:
Second generation Former Navy SEAL
DIRE's latest SEAL acquisition
Enhancements:
Former Navy SEAL, Aidan Monroe, embraces risk. Show him a hint of danger – or a beautiful woman – and he's all over it.   The only commitments in his life: his new D.I.R.E. enhancements and finding his father's killers.
Cassandra Naylor, daughter of D.I.R.E.'s greatest foe, has one goal in mind: save her father and twin brother.  However, she didn't bank on D.I.R.E.'s superpowers, or Aidan Monroe's irresistible appeal. 
Cassandra can't ignore the scorching electricity between her and Aidan.  When their passion is unleashed after a night of dangerous, life-changing events, Cassandra knows there's no going back.  Yet, giving in to her feelings guarantees her father's vengeful wrath.  
While they fight their attraction for one another, traitors from the past, and death-defying circumstances force shocking revelations to the surface. 
Can their love overcome history and betrayal?  Or, will the past rob them of any future they have together?
♥ ♥ ♥ ♥ ♥ ♥ ♥ ♥
Title: A Very Scandalous Holiday
Submitting Author: Nancy Fraser
WebLink: http://facebook.com/nancyfraserauthor
Genre: Historical Romance Anthology
Publisher: Entangled Publishing
Cover Artist: Gwen Hayes and Heidi Stryker
Release date: October 14, 2013
Erin's Gift by Nancy Fraser – Chicago 1924
Widower, Seth Harrison, has no intention of falling in love again but will he be able to resist the sweetness of his son's nanny, Erin O'Mara—his sister's best friend?
An Eternity of You by Sophia Garrett – England 1833
The Duke of Sharrington left Rebecca with more than a broken heart six years ago—he left her with a son. He's rekindled their passion with his return, but it will take a Christmas miracle to earn her heart.
Letters at Christmas by Amber Lin – England, late Regency
After three years at sea, Captain Hale Prescott has the means to marry the love of his life and his best friend's sister. Sidony Harbeck, however, might never to speak to him again. Despite their whispered adolescent promises, he never wrote her a single letter…at least, none he ever sent.
Eight Tiny Flames by Crista McHugh – 1944 Ardennes, WWII
Lt. Ruth Mencher has always secretly admired Capt. Joseph Klein, but it takes the lighting of a Hanukkah candle to uncover the spark of mutual attraction. Each night awakens a new facet of their relationship, but as the Battle of the Bulge begins, the approaching Nazi forces threaten to tear them apart.
♥ ♥ ♥ ♥ ♥ ♥ ♥ ♥
Title: A World Apart
Author: Cd Brennan
Website: www.cdbrennan.com
Genre: Contemporary Romance
Publisher: Lyrical Press Inc.
Cover Artist: Renee Rocco
Release date: March 3, 2014
She left home to find herself…and found love along the way.
Lizzy travels to Scotland to track down her roots, hoping where she comes from will help her figure out where she needs to go. An Aussie girl through and through, tough as nuts and a bit wild, she believes there's nothing so wonderful as a world seen through wine-tinted glasses…
…until she meets Hottie Hamish, Bridge of Allan's most eligible bachelor.
Hamish is Lizzy's polar opposite in every way. He's serious, driven, and motivated, focused on becoming the youngest associate professor at the Glasgow School of Art. But he's hiding a social phobia behind his gruff exterior that makes it almost impossible to connect with people…
…until he meets Lost Lizzy, all sunshine and lightness, an Australian beauty with the proverbial heart of gold.
Where they come from may be worlds apart, but atop a Scottish Munro, they begin to realize where they're going is best traveled side by side
CONTENT WARNING: Graphic descriptions of haggis ingredients.
♥ ♥ ♥ ♥ ♥ ♥ ♥ ♥
Title: Highlander's Captive (novella)
Author: Joanne Wadsworth
Website: www.joannewadsworth.com
Genre: Historical Highlander Romance
Cover Artist: Joanne Wadsworth
Release Date: January 9, 2014
His mission is to capture. Hers is to turn the tide.
Twenty-two-year-old Julia MacLeod discovers a secret tunnel leading from Dunvegan Castle, the stronghold of her MacLeod clan. Her chief would never allow her to leave without a guard during this time of war, but up for an adventure, she scurries along the dank passageway and through a maze of twists and turns.
Highland warrior Ivor MacDonald is on a solitary mission to secure a bargaining chip against his chief's rival clan. While scouting the cliffs near Dunvegan Castle for a way in, a lone woman topples from the cliffs and into the frigid waters of the ocean. Honor demands he rescue her, even though it might bring his mission into jeopardy. Then he discovers she's the chief's cousin, and his bargaining chip has just fallen right into his hands.
Ivor steals his captive away, and on a journey across the ocean, his mission soon takes a turn. Julia's trust in him sees his honor battling to override his need for revenge. Has his captive now turned the tide, and became the captor instead?
♥ ♥ ♥ ♥ ♥ ♥ ♥ ♥
Title: Imprisoned in Stone
Author: Helen Henderson
Website: www.helenhenderson-author.webs.com
Genre: Romantic Fantasy
Publisher: High Eyrie Publications
Cover Artist: Fantasia Frog Designs
Release Date: August 2013
For the crime of healing without payment, the Brethren imprisoned Dylan's soul in stone. After centuries, he senses the touch of another's mind and hope for escape soars. However, his potential savor is unaware of her latent magic.
Cuhlwch, the current head of the Brethren plans to control any and all who have magic. Although displeased with his son, Colwynn, who like the long-imprisoned Dylan, uses his powers to heal those unable to pay the Brethren's toll, Cuhlwch orders Colwynn to father a child by a woman of the Brethren's choosing. The Brethren will have their demand met, even if it means using magic to enforce their will. Only Colwynn wants to choose his own mate–an unknown woman calls him from afar.
Caught in the middle of this tempest is a young woman trapped by fate. She has the power to free him, but her only knowledge of him comes from an eerie message on the wall and nightmarish dreams.
A spell kept secret for generations.
A brotherhood thirsting for power.
Demands that cannot be obeyed.
A woman who stands to lose everything.
Four paths–one destiny.
With the power to bind souls and
control all magic in the balance.
♥ ♥ ♥ ♥ ♥ ♥ ♥ ♥
Title: Midwinter Masquerade
Author: Romy Gemmell
Blog: www.ros-readingandwriting.blogspot.com
Genre: Historical Romance
Publisher: Tirgearr Publishing
Cover Artist: Amanda Stephanie
Release Date: October 24, 2013
In Edinburgh, December 1816, young widow Lady Lenora Fitzallan accepts an invitation to the Scottish country estate of Edward Montgomery, the man she once thought to marry seventeen years previously. Accompanied by her godmother, Lady Pettigrew, Lenora forms a friendship with Edward's young niece and ward, Annabelle, who has a propensity for getting into scrapes and falling in love with the wrong man.
In the days leading up to the Masquerade Ball on the Winter Solstice, unexpected guests arrive and family secrets are revealed. Once the past is revealed and the real villain unmasked, Lenora must decide where and with whom her future now lies.
♥ ♥ ♥ ♥ ♥ ♥ ♥ ♥
Title: Scarlet Revenge
Author: Ann McGinnis
Website: www.annmcginnis.com/resume.html
Genre: Romantic Suspense
Publisher: Short on Time Books
Cover artist: Tony Bryson
Release date: January 20, 2014
A rookie female FBI analyst struggles to contain a serial killer. Her only hope is to join forces with a devilish bombing suspect if she's to have any chance of outwitting the killer and saving her team—including her sexy boss.
♥ ♥ ♥ ♥ ♥ ♥ ♥ ♥

Title:  Upon A Midnight Clear
Website: www.mjschillerauthor.blogspot.com
Genre:  Romance
Publisher:  Kissmet Publishing
Cover artist's name: Steven Novak
Release date: November 1, 2013
Dylan Fisher is an EMT and part-time Santa Claus at a mall in Denver, Colorado. He has logged plenty of time with children sitting on his lap asking for anything from the latest electronic gadget to a week's worth of homework passes, but he never heard anyone ask for what little Delaney Kelly asked for on one snowy night in December. A dad! When Dylan's eyes search the crowd for Delaney's mother and land on Keira Kelly, the paramedic almost finds himself in need of a little CPR. She is stunning! 
Keira Kelly is still grieving over the loss of her husband, but a reckless driver has her thinking about nothing but survival as she's headed home from the mall. When Keira wakes in the hospital to find a hunky EMT at her bedside, she begins having a few thoughts that would put her on Santa's Naughty List for sure! But when she finds out the EMT is only hanging around because the police believe someone is out to get her, she's not sure what to think about his kindness. Is he helping her because he wants to, or because he feels he needs to? And what about the man who rammed her car, could he have had something to do with her husband's death?
♥ ♥ ♥ ♥ ♥ ♥ ♥ ♥
Title: Worst Week Ever
Author: Liza O'Connor
Website: www.lizaoconnor.com
Genre: Humorous Contemporary Disaster Romance
Publisher: New Authors Online
Cover artist: Definition
Release date: July 4, 2013
What do you get when you put a hardworking, can-do middle-class young woman together with an egotistical, outrageous, billionaire boss, then throw in the worst week of disasters imaginable?
Book 1 of the 3 book series A Long Road to Love, Worst Week Ever.
Trent Lancaster spends one month without his Executive Assistant (or as his drivers refers to Carrie: 'Trent's brain, left hand, and right hand'. He's had a miserable month without her at his side and to ensure it never happens again, he intends to marry this brilliant beauty. Only given all the times he's threatened to fire her, he's not sure she even likes him. However, the future of his company and his happiness depend upon him succeeding, so Trent begins a slow one week seduction that happens to coincide with Carrie Hanson's Worst Week Ever when everything that can go wrong does so in hilarious form.
(Hilarious to the reader, Carrie is not having much fun this week.)
♥ ♥ ♥ ♥ ♥ ♥ ♥ ♥
I want to thank all the authors who submit and make this a special place to share their work!
♥ ♥ ♥ ♥ ♥ ♥ ♥ ♥
To see

YOUR

cover here visit my

UnCover Monday

page for detailed instructions.